Hardscape Services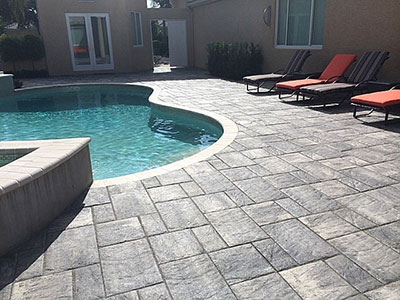 If you are looking for customized, top-quality hardscaping services, you need the expertise and skill that we at Cabo Brick and Stone bring to the table. Our company always adopts a personalized approach to every job and ensures that your outdoor spaces look stunning in every way. We are committed to providing superior installations and services to clients in and around Boca Raton, Ft Lauderdale, Coral Springs, and Pompano Beach.

Our team has handled a significant number of projects for clients throughout Deerfield Beach, Delray Beach, and Hollywood. We have completed a large number of hardscaping projects in Coconut Creek, Lighthouse Point, and the surrounding areas. The range of specialized services we offer includes:


Grading
We offer high-quality grading and site prep services to our clients. This is a crucial stage of any hardscaping and landscaping project, and we make sure that the job is completed systematically and safely. Whether you are installing a few features or an entire landscape, grading the land is essential to maintain the stability and integrity of these features. Our expert team carries out the grading work, so you don't have to worry about water pooling on your property or similar issues. We make sure that all the outdoor spaces are graded and leveled correctly. This approach helps to ensure that all the water runoff is directed towards the outside of your property. Read More About Grading »


Paver Walkways
Every landscape has some paved areas, but it may have flower beds and lawn installations too. The best way to navigate these areas without causing damage to the other features is to get paver walkways installed. Paver stones are available in a variety of designs and styles, and you can choose from different colors, shades, shapes, and designs. Our designers create unique paver patterns for walkways and will make sure that the installation is carried out systematically. We can handle paver design and installations in new landscapes as well as during yard upgrade jobs and make sure that the features are installed correctly. Read More About Paver Walkways »


Brick & Paver Pool Decks
Pool decks need to be designed with attention to detail, using the best quality products. We are the expert hardscapers that offer custom-designed brick and paver pool decks. Every design we provide is unique and helps to ensure that your outdoor spaces are stunning and functional. Brick pavers are resilient, and you can choose from a variety of colors, shapes, sizes, and styles. Our experts will provide ideas and insights and will also incorporate any that you provide. We are committed to providing our clients value for money and ensure that you get the kind of brick pool deck paving you want. Read More About Brick & Paver Pool Decks »


Paver Driveways
A driveway sees significant wear and tear over time, which is why we recommend that clients should opt for paver stones for these surfaces. You can choose pavers of different shapes and sizes, and we can create patterns that lend a dramatic appearance to your driveway. We make sure that the pavers stones are installed correctly using the best quality products. We offer products from various brands and make sure that the installation is completed to industry standards. Creating superb driveway design and plans is the best way to add a unique and appealing touch to your landscape. Read More About Paver Driveways »


Paver Stairs
Outdoor stairs and steps help add dimension to the landscape and need to be designed creatively and carefully. We can create and install paver stairs in various styles and patterns. You can choose from pavers made of natural stone, brick or porcelain, concrete and more. Whether you want a rustic, classic, modern, or contemporary style landscape, we will make sure that the stairs we install complement that style. We make sure that the stairs are stable and proportioned to suit the space they are to be installed in. Regardless of whether you want a few steps leading from an elevated patio into the yard or want elaborate features to navigate a tiered landscape, we are here to help. Read More About Paver Stairs »

For any more information on our grading and other services, feel free to contact Cabo Brick and Stone on this number- 954-675-6734. Our team is here to help with a free consultation and estimates. You can also send us your details through this form and one of our experts will call you shortly.