Hardscape Products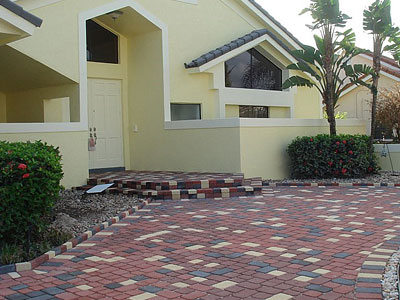 If you are looking for high-grade, custom-designed hardscaping products, you need the kind of expertise that we, at Cabo Brick & Stone, bring to the table. Our company is committed to providing superior services and products to clients in and around Boca Raton, Ft Lauderdale, Coral Springs and Pompano Beach.

We have also handled a significant number of hardscaping projects for clients throughout Deerfield Beach, Delray Beach, and Hollywood. Our team has completed many hardscaping projects in Coconut Creek, Lighthouse Point, and the surrounding areas. Our company understands the importance of using the best installers and materials in the work. It's why we offer a wide range of products for use in our projects such as:


Pavers
Pavers are some of the most widely-used products in landscaping projects. They are versatile, hardy, and straightforward to install. Maintenance is easy, and they are suitable for areas such as driveways, walkways, pathways as well as entryways, courtyards, and more. It's possible to create stunning outdoor spaces when you choose these interlocking units to cover various features. We offer the best quality products from companies like Belgard etc. so our clients are assured of the best features in these spaces. We also make sure that you get these solutions at very cost-effective pricing, so you don't have to break the bank while getting your landscape designed. Read More About Pavers »


Porcelain Pavers
Pavers are available in a range of materials, but porcelain pavers are a class apart. These products are unique, attractive, easy to install and maintain and available in a variety of designs, colors, textures, and styles. They are also skid-resistant and frost-resistant and last for many years without any trouble. We can lay these on sand, dirt as well as terraces and other areas. Since no specialized adhesives or grout are needed, the installation is quick and easy, and we can complete the job with minimal downtime on your property. Our team is here to provide you all the information you need about these products so you can make a more informed decision. Read More About Porcelain Pavers »


Finishing Touches
The beauty of the outdoor spaces depends on the materials chosen and the quality of the installations. Also, you need to install a few accents and finishing touches to enhance the appeal of the features. We offer a wide range of products that can be used to add a unique touch to your existing outdoor spaces. We recommend the use of porcelain veneers, natural stone or brick pool coping, fountainhead coping as well as surfacing products for steps and soldier courses. Besides, we can install solar paver lighting features to add a dramatic touch to your landscape. Read More About Finishing Touches »


Belgard Outdoor Fireplaces & Kitchens
When you are getting your outdoor kitchen designed and installed, you want to be sure that every aspect of it is planned correctly. It's also essential to ensure that the right types of products are used in the work. We offer a wide range of outdoor fireplaces and kitchens from Belgard that have a unique appearance and style. This brand is known for its high-quality products, and these are the ones we recommend for your landscape. We can provide ideas and plans so that your new outdoor kitchen or fireplace fits in perfectly with the design and architectural elements on your property. Read More About Belgard Outdoor Fireplaces & Kitchens »

Cabo Brick and Stone, Inc also offer the following products throughout Broward and Palm Beach, Florida:


Concrete pavers
Old Chicago brick
Travertine - all shapes and sizes
Antique brick
Boral brick
Flagstone
Shell-lock
Coral-lock
Environmental pavers
Industrial pavers
Tumbled pavers
Marblescape
Coral stone

For detailed information on our products and services, feel free to contact Cabo Brick and Stone on this number - 954-675-6734. Our expert and experienced team is here to help with a free consultation and estimates. You can also send us your project details through this form, and one of our experts will call you shortly for further discussions.